Variety Services LLC
Cleanouts - Estates My Specialty
Clean-Ups of: Garages, Attics, Basements, Backyards, Condos, Foreclosures, Farm Buildings, Scrap Metal...
Light Janitorial - Offices, Small Businesses
Call Bill: (262) 694-2148
My Card: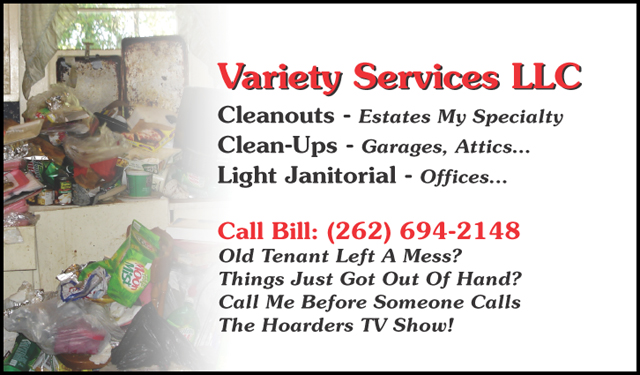 Make One Call, And We'll Haul It All
No Job Too Big or Too Small
Did an old tenant leave a big mess? Did things just got out of hand? Been too busy or sick to clean?
Call me before someone calls one of those hoarders TV shows, or the health department!
Remember... "Variety is the Spice of Life!"